Staying in Andorra is always a great idea since it's a destination that offers to do great activities for everyone, which makes it attractive to visit Andorra with kids. If you are still wondering what to do in the Pyrenees country during the summertime, we have the solution for you. This blog presents the diverse activities that you can enjoy in Andorra with kids, which are also fun for parents and even elderly. In this blog, we will cover:
The Mont Magic Family Park is the perfect place to enjoy a day with the family. Here, you can do sports and leisure activities that offer adventure and joy. The activities are dependent on the seasons of the year, and the spring and summer seasons are the best to release adrenaline on the 550-meter zip line you can find at the Grandvalira station, in which you can reach a speed of up to 80 km/h.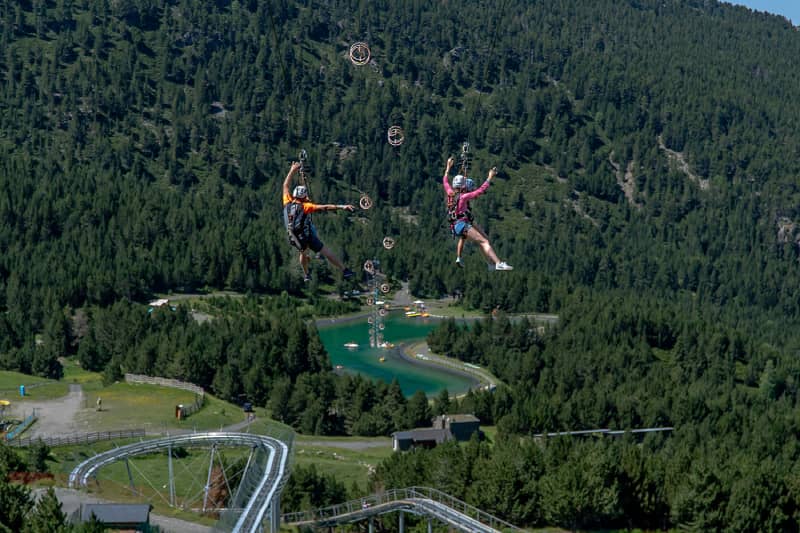 Naturlandia 
Naturlandia is the biggest adventure park in Andorra, located in Sant Julia de Loria. It has great outdoor activities which are great for children. It has the largest alpine slide in the world, and it is located in a beautiful location, right in the heart of Pyrenean nature.
The park has electric motorbikes, archery courses, an extreme jump, a buggy circuit for children, an extreme buggy circuit for adults, a zipline, an air track, and of course the zipline.
Vallnord Adventure Park
Located in the Pal sector of Vallnord, the Vallnord Adventure Park in the Mountain Park of La Massana is the ideal place for summer adventure activities. It is an experience for everyone of all ages, since there is enough to do. It offers many things, such as skill challenges, sports circuits, motor trips, walks, idyllic locations and great cuisine in a unique environment. The place is specially designed to welcome families with children and offers a few delightful family activities which include karting, electric train riding, wall climbing.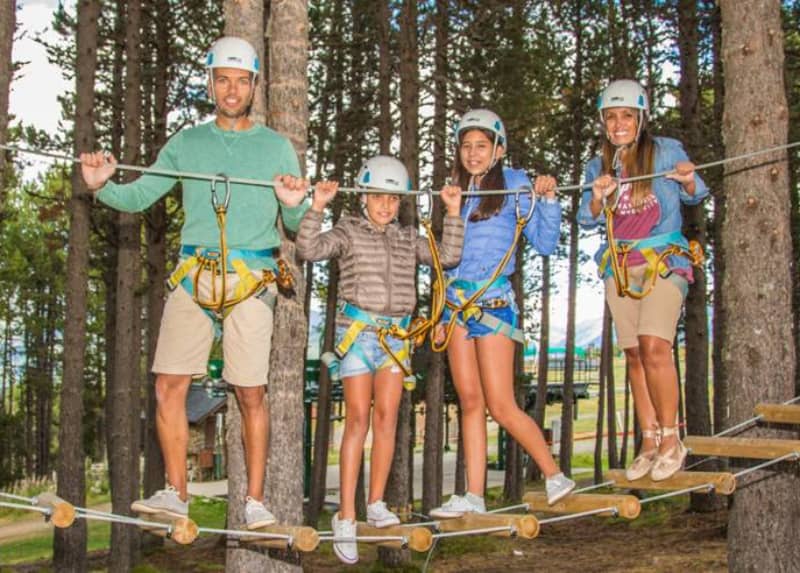 Picnic and Barbecue
This is an activity that Andorra isn´t necessarily known for, but is a great one to spend time with family and friends while combining food, drinks, views, and bonding. There are many picnic areas in the country, but we have selected the best ones for you: In Canillo, there are Meritxell, Coma de Ransol, and Envalira; In Encamp there are Cortals d´Encamp and Les Paradines; In Pas De La Casa there are Port d´Envalira and Llac Abelletes; And in Ordino, there are Font de la Navina, Forat Fosc, and Canya de la Rabassa.
Each spot has its own unique environment and offers different facilities, such as benches, barbecues, and more.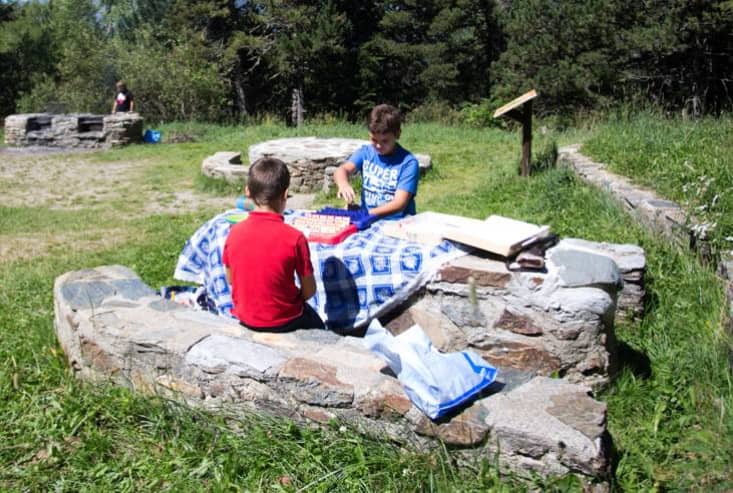 Caldea Inuu is the largest Thermal Center in Europe. From the outside, it looks like a spectacular modern building, the tallest building in Andorra. It has an indoor lagoon, which is connected to an outdoor pool. Caldea Spa offers many diverse spa treatments. The waters in the spa have beneficial properties for bodies and skins and were already used in Roman times. Fore more information, we recommend you to take a look at our blog about Caldea.
Hiking is a great activity to do in Andorra. It is a great option if you like avoiding the heat of the sun and want to explore the country in mountainous landscapes. Hiking offers you a unique experience to enjoy breathing in the fresh air. 
There are many hiking trails, such as the Iron Route, Pessons Lakes and Circus, Circular road on the parish of Canillo, Path of Parcanela, Lakes of Ransol and La Serrera Peak, and Bony de la Pica.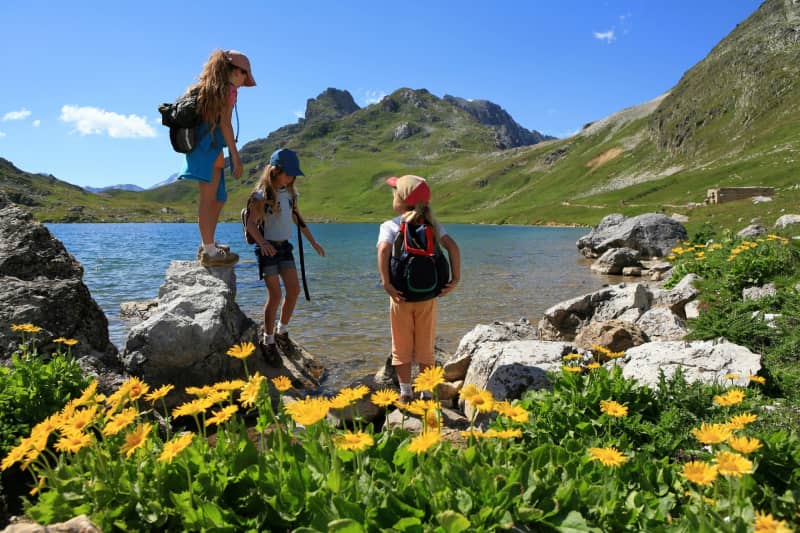 Cycling is a popular activity in Spring and one of the most fun activities. In Spring and Summer, cycling is perfect because of the warm and fresh air, which is a great atmosphere for cycling lovers.
Visiting Andorra?
Looking for a unique experience & place to stay?
Book one of our holiday homes in Andorra!
There are many cycling routes in Andorra. The altitude of the country makes it perfect to get a good workout while enjoying the spectacular surroundings. The best routes are Coll de la Peguera – Collada de Gallina, Coll d'Ordino – Coll de Beixalís, Coll d'Arcalís – Coll d'Ordino, Engolasters – Camí de les Pardines, La Massana – Anyos – Font del Mallol, and the Solanelles – la Llosada – Rigoder – Solanelles.
Besides what most people might think, Andorra is not only a Mountainous Country but there are as well big valleys where you can play golf. Doing this sport is a great option during the off-ski season, suitable for all the members of the family to play. There are several golf courses alongside the country, including mini-golf courses and pitch & putt golf clubs. We recommend you taking a look at our blog dedicated to golf to find more information about the different golf clubs you can play in.
Horse Riding, is perfect during the summertime to enjoy the views and landscapes. Whether you are a beginner, intermediate or pro, horse riding in Andorra is for all levels.
In La Massana, you can find the Aldosa riding club. For children to enjoy the horse riding experience, there is a pony baptism for children between 2 and 9 years old, which is a first contact with the horses that lasts for 30 minutes. For children from 5 to 9 years old who have more experience in horse riding, they can enjoy a ride for one hour. For intermediates, there are two hour trips in a gallop level through the Anyós area, from which the panoramic views on the route are magical.
The experts in horse riding have the opportunity to go 2 to 4 days on a trips and group outings, or you can do a next-level 13 day trip on a ride for over 350 kilometres between Andorra, Spain, and France.
Museums
Andorra offers many museums to visit, such as the Perfume Museum, Farga Rossel, Museu Carmen Thyssen, Museo Etnografico Casa Cristo, Museu Del Tabac, and many more. Museums offer your family to get to know more about Andorra and its history, within the museums in the country. For more information, we recommend you to take a look at our blog: Top 10 Museums in Andorra.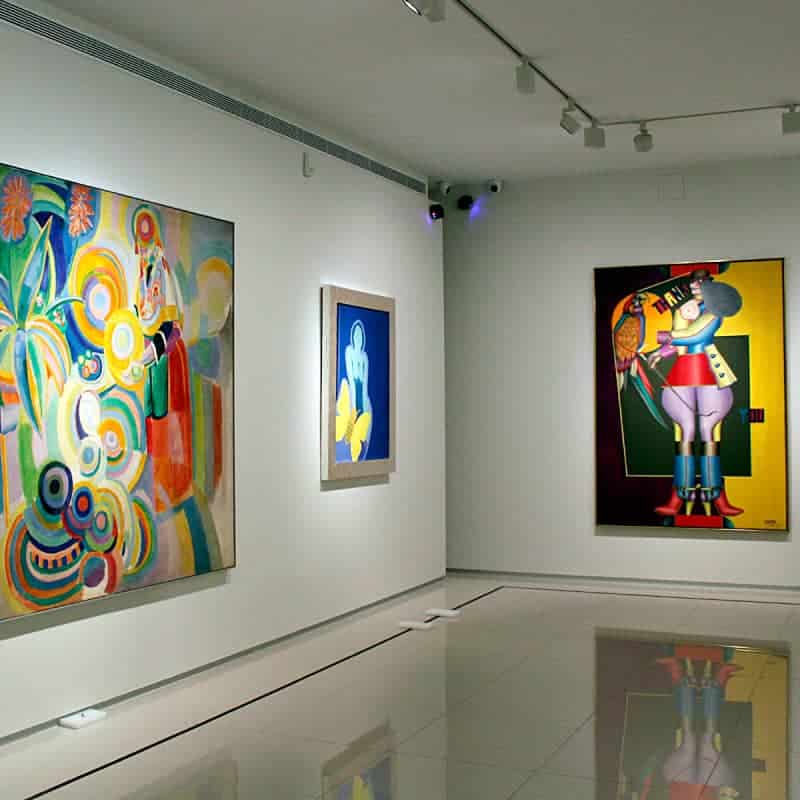 Shopping is an activity that can be done by everyone, of all ages. Since Andorra has big and easily-reachable shopping malls and is known for its duty-free shopping, this is one of the best things to do in the country. There are many shopping malls, but the biggest and most well-known ones are Illa Carlemany Shopping Center, Andorra 2000 Centre Commercial, E. Leclerc Hiper, Cca – Centre Comercial Andorra, River Centre Comercial, and Pyrenees Andorra. Next to these shopping malls, there are also a lot of outlets in Andorra.
Where to Stay During Your Visit to Andorra?
When staying in Andorra with family and kids, these are some good activities to enjoy your days. When wanting to get more ideas about what to do in the Pyrenees country, we recommend you to take a look at our blog: What to do in Andorra in Winter and Top 12 Things to Do in Summer in Andorra.
From the KOKONO Rentals team, we hope we have informed you enough about the topic and to be a part of your stay!
CHECK AVAILABILITY
MORE EXPERIENCES