Besides the great snowy slopes for skiing and amazing restaurants, Andorra offers so many other ways to discover the country´s natural wonders. Fostering a diverse ecosystem and stunning landscapes, Andorra´s nature is known for offering year-round activities ranging from skiing and snowboarding to great hiking and mountain biking trails. All bordered by beautiful mountains and nature, and being blessed with a near-perfect climate throughout the seasons, makes it the perfect destination to explore.
You must be curious now, see let's take you en-route to Andorra and discover its wonders.
Hiking in Andorra
If you want to step inside of nature and get away from the crowded world, Andorra´s endless nature offers the perfect opportunity to do so. With natural spaces making up 90% of the country´s territory, there are plenty of hiking tracks available most with impossible to overlook views…
Since we understand that everyone has their own preferences, we have listed the best trails for you depending on the duration and difficulty, just for you to be fully prepared and enjoy your time outside exploring nature!
These are the best four listed by duration and technical difficulty:
The Iron Route (Llorts-La Cortinada)
Level/duration: short – 2 hours/ 4.2 km.
Slope – 101 m.
Perfect for: families, and casual hiking
Extra: Discover Andorra´s mining history by visiting the Llorts Mines, and all along the same path you will find modern iron sculptures. At the end of the trail, you will also find the beautiful church of Sant Martí de la Cortinada

Llac de Pessons / Lake Pessons Trail
Level/duration: medium – 4 1/2 hours/9.1 km.
Slope – 515 m.
Perfect for: seasoned hikers
Extra: following the valley will allow you to discover multiple lakes all scattered along the route

Lakes of Ransol and La Serrera Peak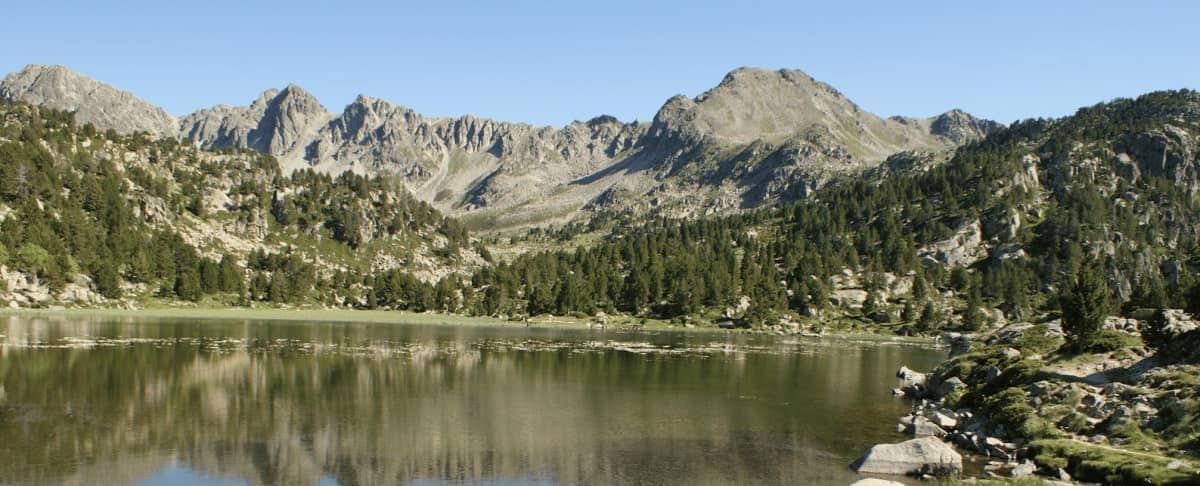 Level/duration: medium – 4 hours/10.6 km.
Slope – 1.1 km.
Perfect for: seasoned/advanced hikers
Extra: the slope makes this one extra hard (nearly covering double the altitude as the previous trail). Also, similarly to the Iron Track, you will find remains of Andorra´s old mines along the Meners pass
Visiting Andorra?
Looking for a unique experience & place to stay?
Book one of our holiday homes in Andorra!

Circular road of the Parish of Canillo
Our last recommendation is the path around the Parish of Canillo. The hike is quite up there in terms of difficulty, so be prepared! Here are the details: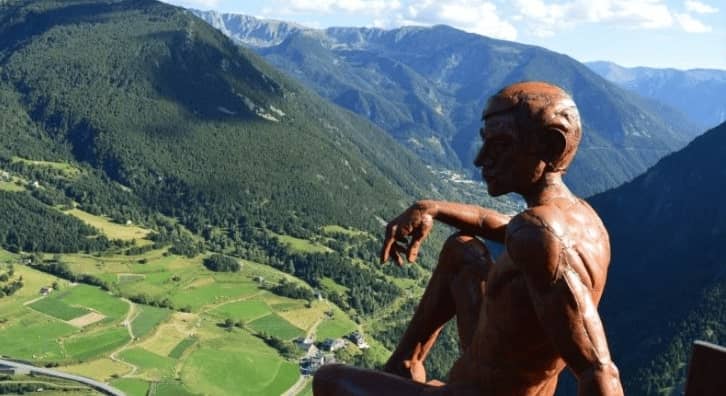 Level/duration: difficult – 9 hours/29.4 km.
Slope – 1.9 km
Perfect for: advanced hikers (you will be in for a real treat)
Extra: The route takes you across some of the most impressive mountain peaks of the area, and you might even spot a few deer and mountain goats (chamois), which are common to the area
Well done, you will have deserved a good rest! Most of the trails run near to our chalet so you can sit back and fully relax once you have arrived back to our place.
More information can be found at the nearest local tourist office, or check out Andorra´s online hiking guide.
Mountain Biking in Andorra
Andorra isn´t just an amazing hiking destination, but also offers great trails (over 200 km. of it!) and a bike park all famed for their views and endless possibilities within the borders of the community.
These are the hotspots that can´t be overlooked if you are a true mountain bike lover! Since we understand that you are not Evil Knievel, yet, we listed the mountain bike trails varying by how "daredevil" you wish to be…
Vall Nord Bike Park
Tracks: 29 circuits, all with different lengths
Type of landscape: from downhill to cross-country
Perfect for: all skill levels
Extra: Due to the facilities´ quality and level of adrenaline it brings, major international mountain bike competitions are organized here in the summer.

Encamp – Llac d´Engolasters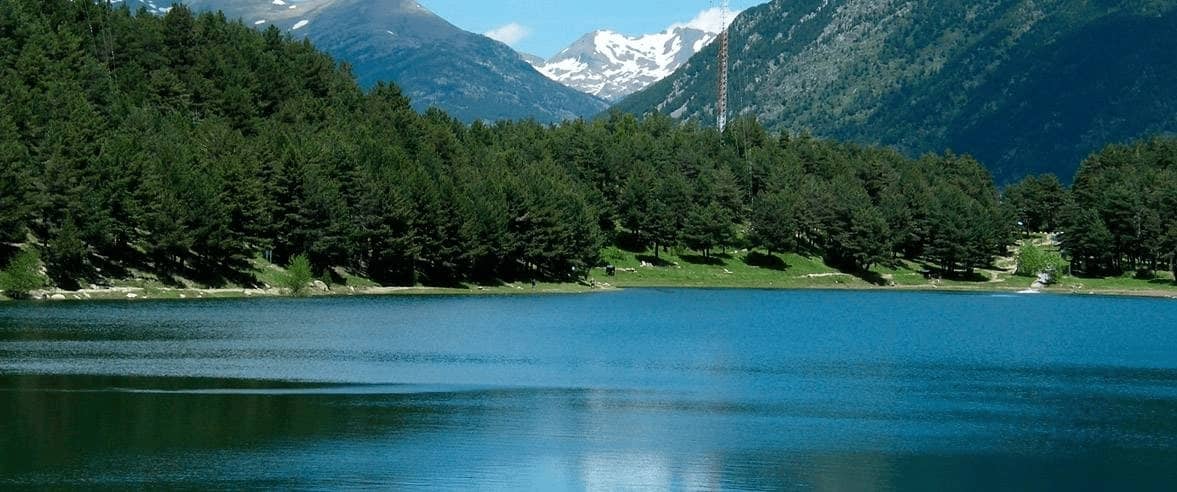 Track distance: 15 km.
Type of landscape: flat to medium sloped
Perfect for: casual cycling and beginners
Extra: offers great views of the lake where different activities are offered (FEDA museum and adventure park).

Camí del Gall Trail
Track distance: 6.8 km.
Type of landscape: difficult terrain with steep climbs/descents
Perfect for: advanced riders
Extra: The route is filled with panoramic views and can be done on foot as well
After hitting the trails, you can easily store your bike and equipment in our garage offering plenty of storage space and a place to clean your gear.

More information and downloadable touring maps are available on Andorra´s tourism website.

As you have seen, Andorra offers a great range of outdoor activities all beautifully surrounded by the best views anyone could wish for. Together with the area´s extensive season allowing all activities to take place, it truly is a great place for an adventurous and nature packed trip!
One thing we know for sure is that we cannot wait to welcome you soon at one of our rentals in Andorra!
Please come and enjoy our beautiful mountains and nature!
check availability
more experiences