In this blog post, we'll explore mountain biking in Andorra as one of the reasons for making Andorra one of the best places to stay. Andorra offers great trails (over 200 km. of it!) and a bike park all famed for their views and endless possibilities within the borders of the community. Let's explore together the exciting mountain biking in the Pyrenees!
We will show you the hotspots that can't be overlooked if you are a true all-terrain bike lover! Read on to find out more about the best bike trails in Andorra. Since we understand that you are not Evil Knievel, yet, we listed the mountain bike trails varying by how "dare devil" you wish to be…
Summary
Tracks: 29 circuits, all with different lengths Type of landscape: from downhill to cross-country Perfect for: all skill levels Extra: Due to the facilities´ quality and level of adrenaline it brings, major international mountain bike competitions are organized here in the summer. Vallnord is the perfect place to enjoy some of The Best Routes Andorra has to Offer.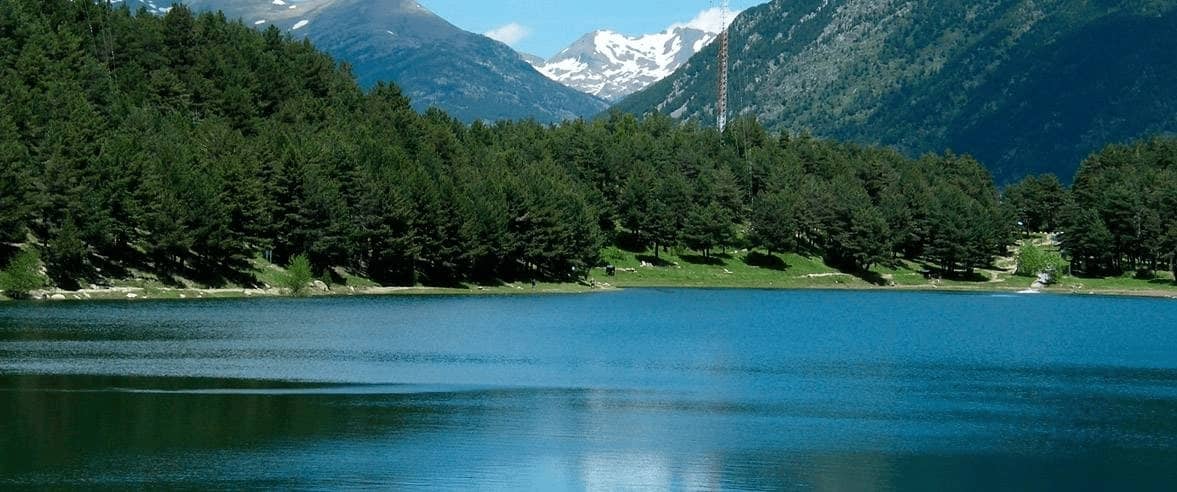 Encamp – Llac d´Engolasters: Off-Road Biking
Track distance: 15 km. Type of landscape: flat to medium sloped Perfect for: casual cycling and beginners Extra: offers great views of the lake where different activities are offered (FEDA museum and adventure park). Located in the Encamp parish, this stunning area is known for its natural beauty and offers a wide range of outdoor activities for visitors to enjoy. One of the main highlights of the region is Llac d'Engolasters, a mesmerizing mountain lake surrounded by lush greenery and towering peaks. Llac d'Engolasters is situated at an elevation of 1,616 meters (5,302 feet). The crystal-clear waters of the lake reflect the breathtaking scenery, creating a serene atmosphere that captivates visitors nearby Airbnb's in Andorra. It's a perfect spot for nature lovers and photography enthusiasts, who can capture the beauty of the surroundings in all its glory.
Camí del Gall: All Terrain Trail
Track distance: 6.8 km.Type of landscape: difficult terrain with steep climbs/descents Perfect for: advanced riders Extra: The route is filled with panoramic views and can be done on foot as well After hitting the trails, you can easily store your bike and equipment in one of our Andorra holiday rentals, offering plenty of storage space and a place to clean your gear. More information and downloadable touring maps are available on Andorra's tourism website. As you have seen, Andorra offers a great range of outdoor activities all beautifully surrounded by the best views anyone could wish for. Together with the area´s extensive season allowing all activities to take place, it truly is a great place for an adventurous and nature packed trip!
Where to stay during your mountain biking trip in Andorra?
Andorra is a paradise for biking enthusiasts, with its stunning natural landscapes and diverse all-terain trails. Be prepared for all weather conditions by bringing appropriate clothing. To be prepared, don't forget to take a look at live webcam slopes. After spending a unique experience mountain biking in Andorra Spain, there is no better plan than relaxing in one of our unique Andorra vacation rentals.
From the KOKONO team, we hope to be part of your journey and to see you soon in Andorra!
check availability
more experiences