Welcome to Andorra, the ultimate destination for adrenaline-seeking racing enthusiasts. In this blog post, we will give you all the insights needed to go circuit racing and karting in Andorra, exploring its top-notch racing venues, essential racing techniques, and some of the reasons for making Andorra one of the best places to stay. Whether you're an experienced racer or a beginner looking to get a taste of karting for fun, Andorra has something for everyone.
Summary
Circuit Andorra – Pas de la Casa
Andorra's racing scene has been rapidly gaining recognition for its top-notch facilities and challenging tracks. Circuit Andorra – Pas de la Casa is a famous track for race cars, however, it is also possible to go karting there. Ready for a challenge? Explore Andorra´s most famous track. Located at an altitude of 2,400 meters above sea level, 3 km from Pas de la Casa in Andorra, the place boasts a captivating view while racing. These factors contribute to its distinct identity and facilitate year-round activities. However, what truly defines its essence and character is the presence of ice and snow, enabling the hosting of extraordinary events like the Andros Trophy and the GSERIES.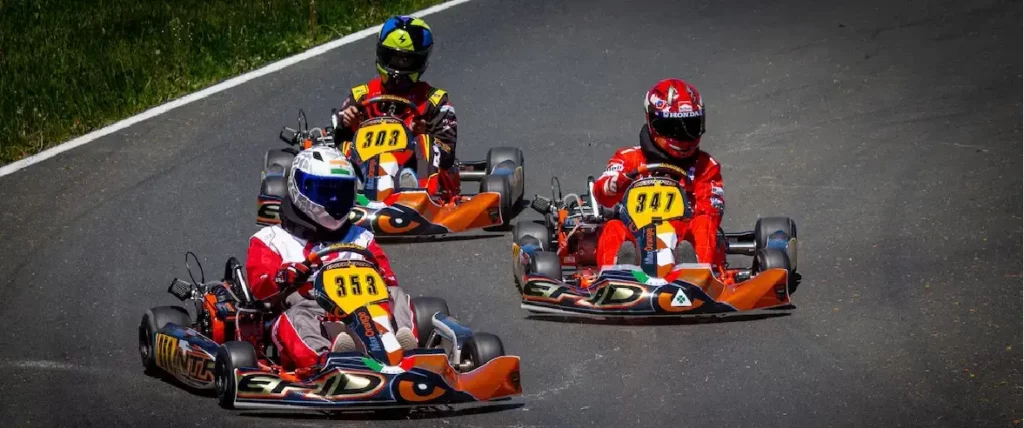 Karting El Pla
Experience racing on a track that stretches 1,400 meters in length and spans 8 meters in width, providing ample space for high-speed manoeuvres. Just a few kilometres outside Andorra, karting El Pla is worth the short ride. What sets this track apart is its versatility, as it offers not just one, but four alternative layouts to keep the excitement alive for racers of all levels. Prepare to be impressed by the fully revamped facilities, including a newly remodelled track and enhanced safety measures, ensuring the utmost service and security for all users. The circuit boasts a range of amenities, such as a bar-restaurant where you can refuel and afterwards unwind at one of the Airbnb's in Andorra after an exhilarating race.
Information and Bookings
+34 973 387 387
[email protected]
https://kartingelpla.com/
Tips and Tricks for an Unforgettable Circuit Racing and Karting Experience in Andorra
When embarking on your karting journey, it is important to start with the basics. Familiarise yourself with the kart's controls, such as the accelerator, brake, and steering. Practice smooth acceleration, gradual braking, and maintaining control through turns. Understanding the racing line is key to achieving fast lap times. Study the track layout and identify the optimal path, which usually involves entering wide, hitting the apex (innermost point), and exiting wide on turns. Practising the racing line will improve your speed and efficiency on the track.
Getting Started: Circuit Racing and Karting Essentials
Before hitting the tracks, it's crucial to understand the essentials of circuit racing and karting. For extra driving tips, ask your instructor about the fundamental racing techniques, such as mastering cornering, perfecting your racing line, and navigating challenging weather conditions to master your win. The racing facilities will provide you with the right equipment, so don't worry about that.
Exploring Andorra: Beyond the Tracks
While the heart of your visit may revolve around racing, Andorra offers much more to explore, such as the top 12 things to do in summer in Andorra. Additionally, we advise you to experience the high mountains, it´s rich culture, and cuisine resulting in the popular Andorra wine tourism & vineyards.
Where to stay during your karting experience?
Andorra has firmly established itself as a haven for circuit racing and karting enthusiasts, offering premier tracks and a vibrant racing scene. By exploring Andorra's racing venues, mastering essential techniques, participating in local competitions, and taking time to appreciate the country's natural beauty and culture, you can create unforgettable memories. Whether you're a racing veteran or a beginner, Andorra's racing scene has something to offer everyone while having accommodation in Andorra. So, buckle up, get ready to hit the tracks, and unleash your adrenaline in the wonderful landscapes of Andorra.
From the KOKONO team, we hope to be part of your journey and to see you soon in one of our vacation rentals in Andorra!
check availability
more experiences