Andorra´s Shopping Mile is one of the most known aspects of the country. Thanks to its many tax-free options to buy goods at discounted prices such as clothing, food, tobacco, and liquor, it attracts many tourists. While staying in Andorra, if you want to have an experience in the shopping mile of Andorra la Vella, this blog is perfect for you.
The Shopping Mile offers you an experience full of advantages and facilities since here you will find the main commercial areas that have turned Andorra into a paradise for shopaholics. Here, you will find fashion and accessories, perfumery, the latest in consumer electronics and devices, as well as clothing and equipment to practice your favorite sport from leading international brands.
We will review the different zones in Andorra's Shopping Mile we recommend you walk around, including:
Avinguda Meritxell
The "Avinguda Meritxell" is a staple in Andorra, and is located in Andorra la Vella extending approximately from the Pyrénées Shopping Center (one of the emblems of the country) to the junction with Unió street, which delimits the beginning of the parish of Escaldes-Engordany. It has a section open to traffic and another pedestrian section in the area closest to Escaldes.
In this main zone of the Andorran Shopping Mile you can find:
Stores & Boutique shops

Perfumes

Cosmetics

Fashion

Optics

Electronics

Two important shopping malls:

Pyrénées

Embassy, that is at the iconic modern building of Diamant.
(See our full article on Shopping in Andorra for more information on all the stores in the area).
How to get there: Avinguda Meritxell is one of the main avenues in Andorra la Vella. It is hard to miss it since it's the capital of the commercial area. The road starts at a renowned commercial mall and finishes where Avinguda Carlemany starts (get directions).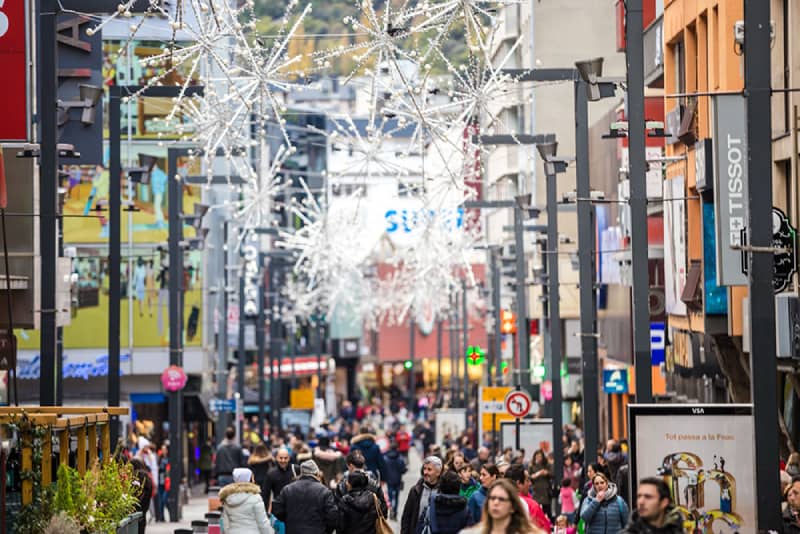 Vivand
Vivand is the term that gives its name to the commercial axis of Avinguda Carlemany (Escaldes-Engordany). It is a 100% pedestrian street, which makes it also makes it perfect for a nice walk. It starts in Unió street and ends at the height of the old Hostal Valira, now home to the Carmen Thyssen Museum.
Visiting Andorra?
Looking for a unique experience & place to stay?
Book one of our holiday homes in Andorra!
Traditional stores such as Casa Canut, Farmacia Guerrero or Viladomat Boutique coexist in perfect harmony with modern and spectacular shopping malls such as Illa Carlemany or Kilvil.
How to get there: Avinguda Carlemany is a pedestrian shopping zone that you will reach once Avinguda Meritxell ends. Vivand zone expands up to Carmen Thyssen Museum (get directions).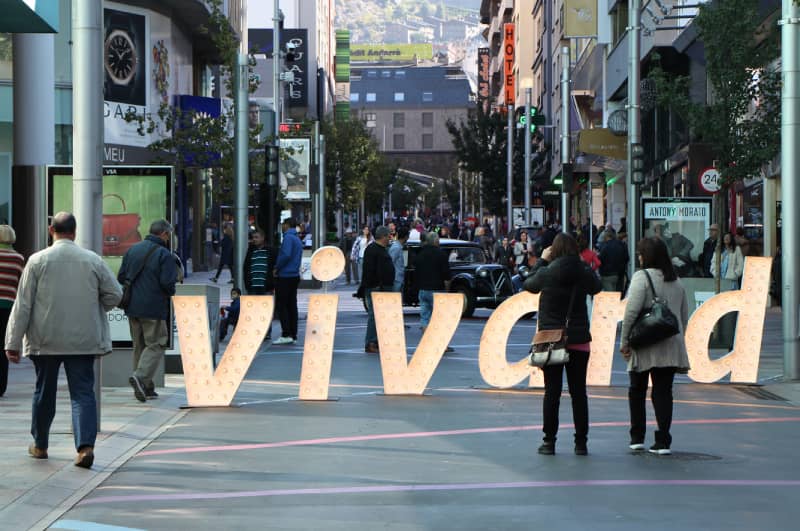 Fener Boulevard
This space has its own personality; here you will find more than twenty establishments with a specialized offer in fashion and accessories from internationally renowned brands.
There are also stores offering high-end kitchenware and utensils, a benchmark when it comes to design and quality in this sector.
This area is a large space where you can also discover the "Boulevard of the Stars", where you will find the stars and footprints of prominent international personalities from the world of music and sports linked to the country.
How to get there: This Boulevard, Avinguda del Fener is the parallel street to Avinguda Carlemany (get directions).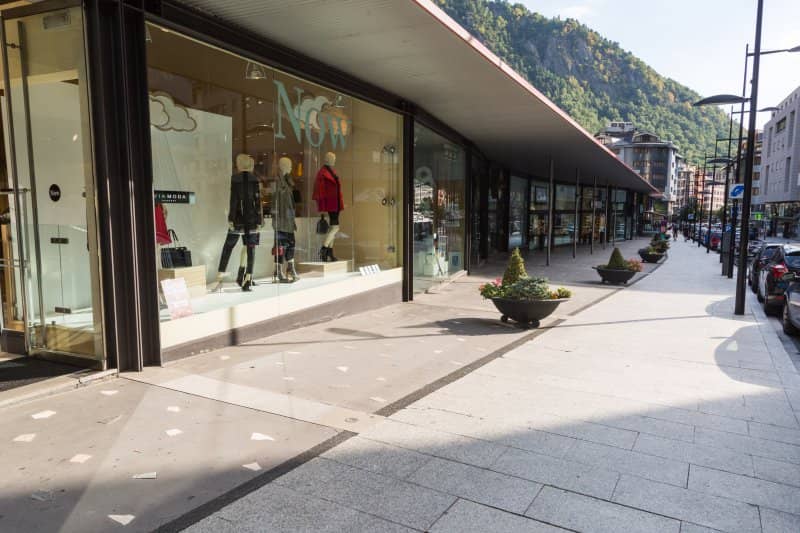 Where to stay While Wandering the Shopping Mile of Andorra? 
When staying in Andorra, spending the day in the shopping mile of Andorra is a great way to spend your day, in both summer and winter.
From the KOKONO team, we hope to be part of your journey and to see you soon in Andorra!
check availability
more experiences