Category Archives:
Andorra la Vella
What to do in Andorra La Vella?
Looking for the best things to do in and around the city of Andorra La Vella? The city is one of the best places to stay in Andorra, with a never-ending list of activities, events, and attractions.
See our list of favorite recommendations on what to do when visiting Andorra La Vella.
Things to do in Andorra La Vella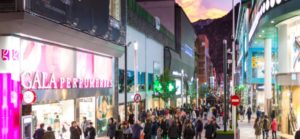 This blog explains exactly where to find the Andorra shopping mile and explains what stores [...]