Andorra is known for its great high-quality restaurants with a diversity of cuisines. If you appreciate a good meal in a well-established restaurant with relaxed atmosphere, this blog is right for you. In this blog, we will cover Best Restaurants Andorra has to offer during the off-ski week.
The Top 9 Best Restaurants that Andorra has to Offer:
Here´s our shortlist of the best restaurants in the country:
Also, when searching for things to do in Andorra, don´t forget to check out the best places to eat in El Tarter – where to eat in Soldeu – and the best après ski bars in Andorra.
1. Borda del Pi
A fine-dining restaurant-style located at a 5-star chalet, at an altitude of 1890 metres, in an incredible outdoor space in the Montaup Valley. It is probably the most beautiful spot in the Pyrenees for enjoying a great lunch surrounded by an incredible green mountainous landscape that will wow your eyes. It's a good place as well to enjoy a sensory experience and taste the most exquisite of Pyrenean gastronomy. It's a place not to be missed during spring, summer and autumn, the perfect place to relax and enjoy the moment.
Address: Carretera de Montaup km. 5,5, AD100, Andorra (Get Directions)
Opening Hours: Thursdays – Sundays for lunch. Dinner option available upon request.
Cuisine: Pyrenean
Pricing Range: €€-€€€
Phone: +376 343 413
bordapi.com
2. L´Ovella Negra 
By the river at the end of the valley in Canillo, L´Ovella Negra is located. Surrounded by Andorra´s natural green trees, great food, and a cosy and humble atmosphere this restaurant is the perfect place to have a bite and drink.
The name of the restaurant comes from the story that a black sheep is someone special, someone, who stands out in the herd and goes their own way. An original and unusual person. Someone who draws attention. This together with the little black hut standing at the end of the valley, it makes the perfect name for the place and guests. In Andorra, there is a lodge cantine, a summer pop-up, and a winter shack.
Address: Ctra. de la Vall d'Incles, AD100, Andorra (Get Directions)
Opening Hours: Tuesdays – Sundays: 12 – 5 PM
Friday and Saturday 12 – 5 PM, 8 PM – 12 AM
Closed on Mondays
Cuisine: Pyrenean
Pricing Range: €€-€€€
Phone: +376 388 784
lovellanegra.com
Visiting Andorra?
Looking for a unique experience & place to stay?
Book one of our holiday homes in Andorra!
3. Àliga 
In the El Tarter sector at the foot of the slopes, you can enjoy Àliga´s exceptional views, great food, and divine decor that lets you relax. Having a creative staff, Àliga restaurant is emerging as an ideal space for lunch or dinner at the foot of the slopes in El Tarter. There is a local design in the restaurant with attention to detail, and a menu that combines both tradition and modernity.
Address: Carrer de Tomàs, s/n, AD100 El Tarter, Andorra (Get Directions)
Opening Hours: Thursday, Sunday: 11 AM – 7 PM
Friday, Saturday: 11 AM – 11 PM
Closed on Mondays and Wednesdays
Cuisine: Pyrenean and european
Pricing Range: €€€
Phone: +376 699 500
social page
4. Vodka Bar
The Vodka Bar in Grandvalira, Andorra is a unique and versatile space right in the natural landscapes of the country. Being full of personality designed by the luxurious interior of Lazaro Rosa-Violan, the venue is designed with gourmet skiers in mind and a warm and pleasant atmosphere. This makes a perfect mix for spending time with friends and family in a welcoming location. There is a short assortment of dishes, but it's worth it and incredibly tasteful chinese delicacies.
Address: Grandvalira Grau Roig sector (Get Directions)
Opening Hours: Monday-Sunday: 11 AM– 7 PM
Cuisine: Chinese
Pricing Range: €€-€€€
Phone: +376 388 663
social page
5. Grau Roig Boutique Hotel
The Grau Roig Boutique Hotel offers three restaurants so that you can enjoy a great diversity of dishes and products of the highest quality, with options for all tastes. By merging tradition and modernity, the best wines, food, drinks, and atmosphere are promised. The Grau Roig Hotel Restaurant is widely known for its well-made fondues and raclettes for cheese-lovers. The restaurants are La Vaqueria, La Marmita, and La Fromagerie.
Address: Estación de esquí de Grandvalira, sector Grau Roig, AD200 Grau Roig, Andorra (Get Directions)
Cuisine: Bistronomical space
Pricing Range: €€€€
Phone: +376 755 556
hotelgrauroig.com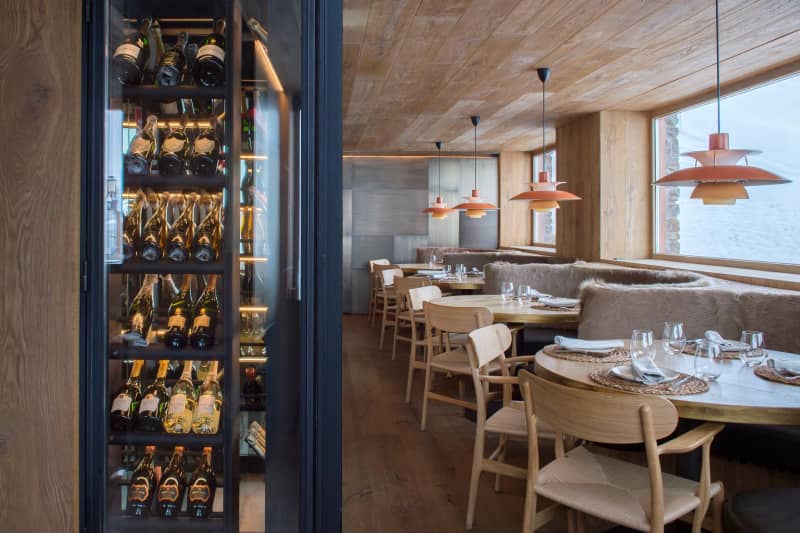 6. Surf Arinsal 
Surf Arinsal is an Argentinian restaurant where the grill is ready for you 24/7. At Surf Arinsal, you can enjoy the restaurant for an extensive arrangement of dishes from 1 pm to 3 pm. Dinner is served from 7 pm to 11 pm. Both the quantity and quality of the restaurant's food and service are impressively good. With great portions, well-cooked meat, and great wines, the Argentinian grill restaurant is perfect to end the day.
Address: Carretera General d, AD400 Arinsal, Andorra (Get Directions)
Opening Hours: Wednesdays – Mondays: 1PM – 3 PM, 7 PM – 11PM
Closed on Tuesdays
Cuisine: Argentinian steak house
Pricing Range: €€-€€€
Phone: +376838069
surfarinsal.com
7. Refugi Sorteny 
Relaxation and good food are what are combined in the restaurant of Refugi Sorteny. At their terrace with great views of the slopes of Ordino, you can enjoy the a-la-carte menu that offers traditional Andorran dishes with a twist. When wanting to taste good food in an ideal location, Refugi Sorteny is your place to be. Make sure to make a reservation.
Address: Refugi de Sorteny, AD300 Ordino, Andorra (Get Directions)
Opening Hours: Open every day for lunch
Cuisine: Pyrenean
Pricing Range: €€-€€€
Phone: +376846446
refugisorteny.com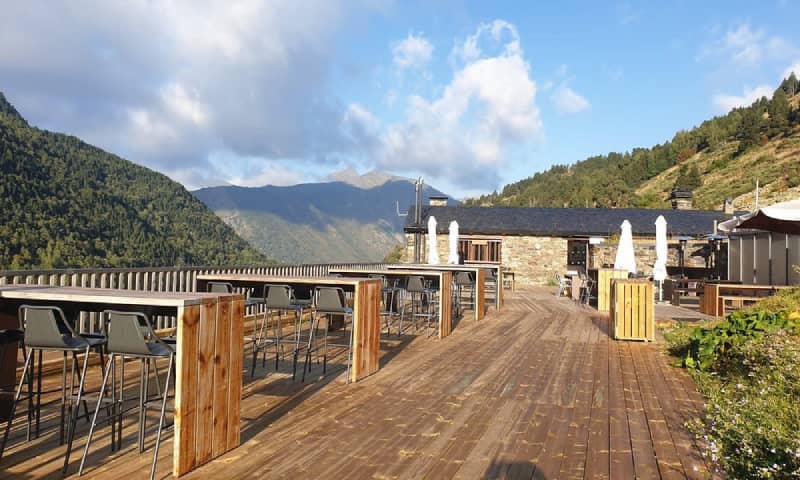 8. L'Arrosseria Andorra 
As the name implies, this restaurant is the perfect place when wanting to enjoy great paella. The cuisine is the Mediterranean, offering many diverse plates with many elements from various traditions and regions. The seafood paella is a famous dish here and the great well-made croquettes are a recommendation when visiting. Also, their wine is delicious and a must-try. The restaurant has great service and friendly staff with fair prices and a cosy atmosphere. What more could you ask for?
Address: Carrer de la Vall, 1, AD500 Andorra la Vella, Andorra (Get Directions)
Opening Hours: Tuesday – Saturday: 1 – 5 PM; 07:30 – 11:30 PM
Sunday: 1 – 5 PM
Closed on Mondays
Cuisine: Mediterranean, Seafood, European
Pricing Range: €€-€€€
Phone: +376826000
restaurantarrosseriaandorra.com
9. Don Denis Andorra 
Don Denis Andorra has been in the country for more than 45 years, offering its guests quality and tradition and the best seafood in the Pyrenees. Furthermore, there are very reasonable prices. Besides a great variety and selection of sea delicacies, the tapas is a must-try, the wine list is very good, and the relaxed atmosphere is definitely a bonus.
Address: c/ isabel sandy 3, AD700 Escaldes-Engordany, Andorra (Get Directions)
Opening Hours: Open Daily 8 AM – 12:30 AM
Cuisine: Seafood, Mediterranean, European
Pricing Range: €€-€€€
Phone: +376820692
dondenis.com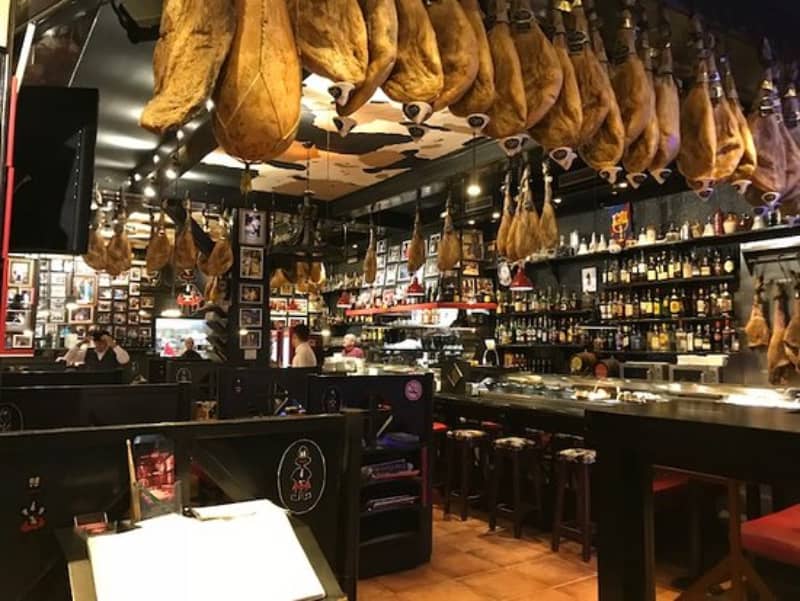 Where to stay in Andorra? 
When staying in Andorra, these restaurants offer you an experience of quality. Having many diverse cuisines, atmospheres, drinks, and experiences, Andorra Restaurants has it all. 
From the KOKONO Team, we hope we have informed you enough about the best restaurants and terraces in the mountains of Andorra in Spring and Summer.
check availaibilty
more experiences