The vacation rental industry is booming, and so are the investment opportunities that come along with that.
Investing in your own vacation rental offers a great way to generate passive income with the additional benefit of personal use.
Considering the growing popularity of vacation rentals and market growth potential at an expected annual growth rate 9.85%, it is clear that opportunities are up for grabs.
Wondering how to take advantage of this growing market? Make sure to keep on reading as we (a property management company) list all the benefits of investing in vacation rentals and give away a few critical pointers to get right when getting into the rental market.
Benefits of Investing in Vacation Rental
Generate Passive & Stable Income
Making passive income is a must for anyone looking to accrue wealth over time. Stepping into the vacation rental market can be an accessible platform to generate additional income from renting out the property.
Whether the goal is to start with a single property to generate income, or to work your way up to running multiple holiday home rentals, the upside potential is a great reason to get started with acquiring real estate for vacation rental purposes.
Achieve a High Return on Investment (ROI)
Bringing a new rental to the market can bring significant financial benefits. With the right product and marketing strategy, sustainable occupancy rates and ADRs (Average Daily Rates) can be achieved.
Take Advantage of Immature Market Knowledge (Marketing, Revenue Management, Operations)
Generally, people assume that running a vacation rental business requires little to no experience when it comes to marketing, revenue management, and operations. Therefore, it comes as no surprise that large amounts of potential are lost in effort to generate a strong and stable revenue stream. Studying the overall feasibility of your rental business has to cover these points and will leave you more prepared for what's to come.
Getting expert advice will give you the edge over your competitors, at only a fraction of the cost that would otherwise be lost by not fully reaching the maximum potential of your vacation rental project.
Benefiting from Depreciation
After placing the property in the market you can start taking depreciation deductions. The  cost can be spread over the "useful life" of the property which is typically set at 27.5 years, or at a rate of 3.636% per year (Investopedia).
The steps include: determining the basis of the property, separating the cost of land and buildings, determining your basis in the house, and determining the adjusted basis (if necessary).
If you are unsure about any of these steps it's best to talk to a hospitality consulting company or accountant to ensure these steps are properly covered.
Expense Deduction
Anyone can benefit from deducting the expenses that are associated with running a vacation rental business. By deducting these rental expenses, you´ll be able to lower your overall tax liability (IRS).
They include but are not limited to:
Website development and maintenance (if you have any)
Mortgage
Insurance
Hosting fees (e.g. commision charged by all Online Travel Agents including Airbnb, VRBO, and other OTAs)
Cleaning fees
Travel expenses
Transportation fees
Household supplies
Sales tax
Utility bills
Landscaping upkeep
Property management fees
Ongoing maintenance and reparations
Property Tax Deduction
Owners of rental properties can count the full amount of property taxes as business deductions.
Personal Use
Last but not least, the option to use the property personally for vacation purposes is obviously a great side-benefit.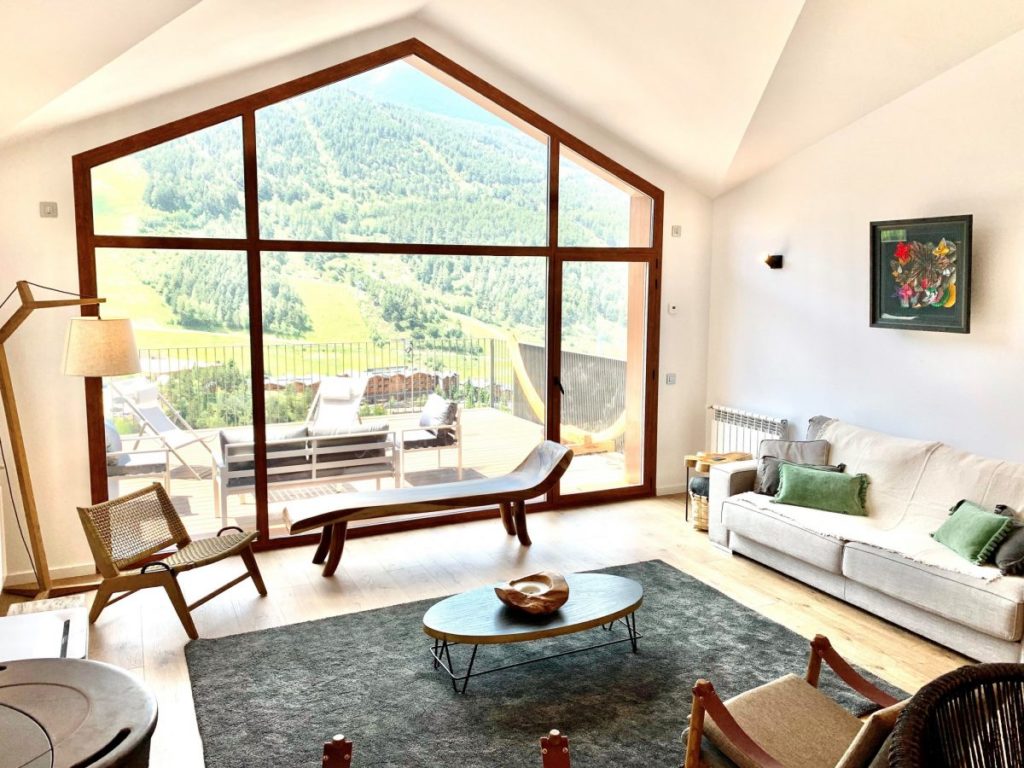 Challenges of Buying a Vacation Home for Rental Purposes
As goes for running any business, there are numerous key elements that should be considered before venturing into the vacation rental business. We highly recommend bringing in expert hotel management and investment help to cover the below mentioned points to ensure your maximizing the revenue-generating potential of your vacation home.
Large Tasks Scope to Keep Track of
The list of required tasks needed to make your vacation rental business run smoothly can be intimidating at times. Having the right workflows and SOPs can make a big difference, but often it is best to outsource at least some parts of your rental operations and management to save your own costly time and avoid becoming overwhelmed by the scope of tasks.
The NEED to Know the Market
Learning key features of the market such as competition, market demand, and price levels is essential knowledge for any manager in hospitality. Without fully understanding the market, it is impossible to leverage key market metrics to reach a solid set of KPIs.
Complex Marketing & Revenue Management Mechanics
This might not come first to mind, but this complex piece of the revenue making puzzle can´t be overlooked.
Think of managing content and prices on many different platforms like Airbnb, Booking.com, Vrbo, and Google Mybusiness. Especially keeping track of pricing (daily pricing, seasonal impact, competition, willingness to buy, booking lead time, supplements, up-and cross selling, and more…) becomes difficult without the proper revenue management knowledge.
Reflecting on yourself and assessing whether you have the right skillset is important. Otherwise, it will be a wise move to bring in expert help.
Investment Opportunity
Ski Chalets in Spain
Also, don´t forget about your online marketing as 72% of total revenue will be generated through online sales by 2025, in  the vacation rental industry. Make sure you allocate enough of your budget to your online presence cause without it your rental's visibility will suffer dramatically.
Acquiring the Property at the Right Price and Conditions
Getting things right from the get-go is important in a competitive industry such as the vacation rental market. This goes for establishing the value of the property, negotiating price and conditions (e.g. mortgage, suppliers, and potential partners), getting the right timing of purchase, mapping regulatory and other business risks, acquiring the right licenses, are all boxes that need to be ticked off in an effective and fast-paced manner to not risk losing your precious time and money.
Final Word: Invest Wisely in Vacation Rentals
With the right approach and help from experts in hospitality management and investment, vacation rentals can offer a great opportunity to generate income.
Making sure that your property is optimally positioned in the market will take your project to the next level, ultimately resulting in the rental being able to pay for itself.
Hopefully, this guide will help you on your way to bringing a highly performing vacation rental into the market.
Best of luck in your endeavours!
Cheers,
Patrick Landman